Jonas Hauquier
About me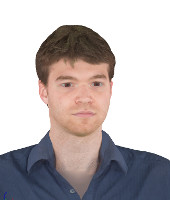 I am a software engineer specialized in distributed systems, web/cloud architectures, multimedia, computer graphics, IOT and embedded software.
We run a company, eJibe.net, that provides web service hosting and custom application development for SME's. I am available for consultancy assignments as well.
I have a special interest in virtual reality, 3D and immersive applications and the technology involved to make them happen.
Contact
Occupation
Senior software engineer at Octinion
Manager and software engineer at eJibe.net
Consultant software engineer
Skills
Distributed systems architectures for the web, microservice design
Management of Linux server infrastructures
Broad knowledge of database technology (SQL and noSQL), caches and datastores
Embedded software and data protocols, I dabble in electronic design
Programming languages: Python, C, C++, Java, javascript, ...
Computer vision, camera stream and video processing, photogrammetry
Experienced in 3D modeling and visualization, animation, processing and parametrization of geometric data.
OpenGL, render enginges, skeletal animation, shader languages
Artificial intelligence and machine learning techniques
Open Source Projects
Former lead developer at MakeHuman, an anatomically correct advanced virtual character modeling software.
OgreCrowd, a crowd navigation AI integration for Ogre3D, based on Recast navigation
Publications
Education
Master of Engineering: Computer science at KU Leuven
Bachelor of Science: Informatics at KU Leuven